Fire Company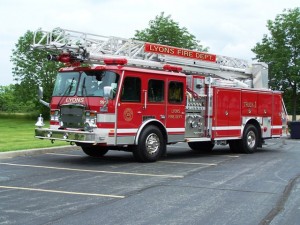 The Fire Company responds to all types of calls including fire, rescue, and technical rescue emergencies. Staffed with over thirty active firefighters, LFD protects over 9,526 permanent residents within its 60 square-mile district.
EMS Company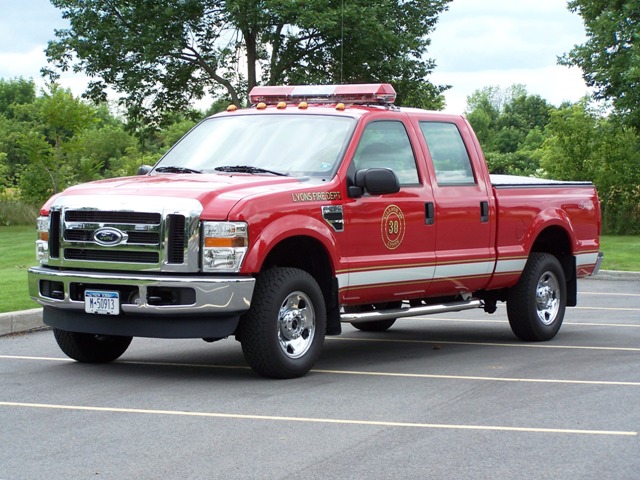 The LFD EMS program began in the Spring of 2000. Through this program we provide basic-level EMS response to the residents of our district. We currently work in conjunction with the Lyons Town Ambulance (LTA). The Lyons Fire Department responds to assist on a "first response basis" when the primary duty crew is on another assignment and an LTA back-up crew is being formed or a mutual-aid service is called to respond.
Rescue Company
The Rescue Company responds to all incidents involving motor vehicles, industrial accidents, farm incidents, and any haz-mat/decontamination incidents. LFD currently has 2 trucks outfitted with hydraulic rescue tools, a plasma cutter, and other miscellaneous rescue tools.
Technical Rescue Company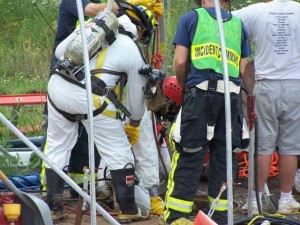 The LFD Technical Rescue Company consists of Confined Space Rescue, Water Rescue, Ice Rescue, and Rope Rescue.
The team responds with all of the necessary equipment needed to perform the rescue in a safe and controlled environment. Our team consists of well trained firefighters that are dedicated to safety and getting the job completed.